it's time to change the world
We offer

THE

experience for aspiring

tech and business

entrepreneurs to be the

catalyst

of their journey of

innovation and success.
+
500
The 2023 START hackathon was attended by more than 500 participants from all around the world (75 nationalities). We hope to see you next year!
30

%

With around 1/3 women among our "hackers", at START Hack we welcome and value the diversity of our talents!
9
Our participants were able to apply their knowledge and skills to 9 real-world cases.
Be part of something bigger ...
36 hours of learning, creating, and networking to launch yourself into the entrepreneurial tech space
500+ international students collaborating to tackle global issues
10 powerful industry partners, passionate about innovation and change, delivering valuable insights
120+ incredible projects ideated, created, and launched every year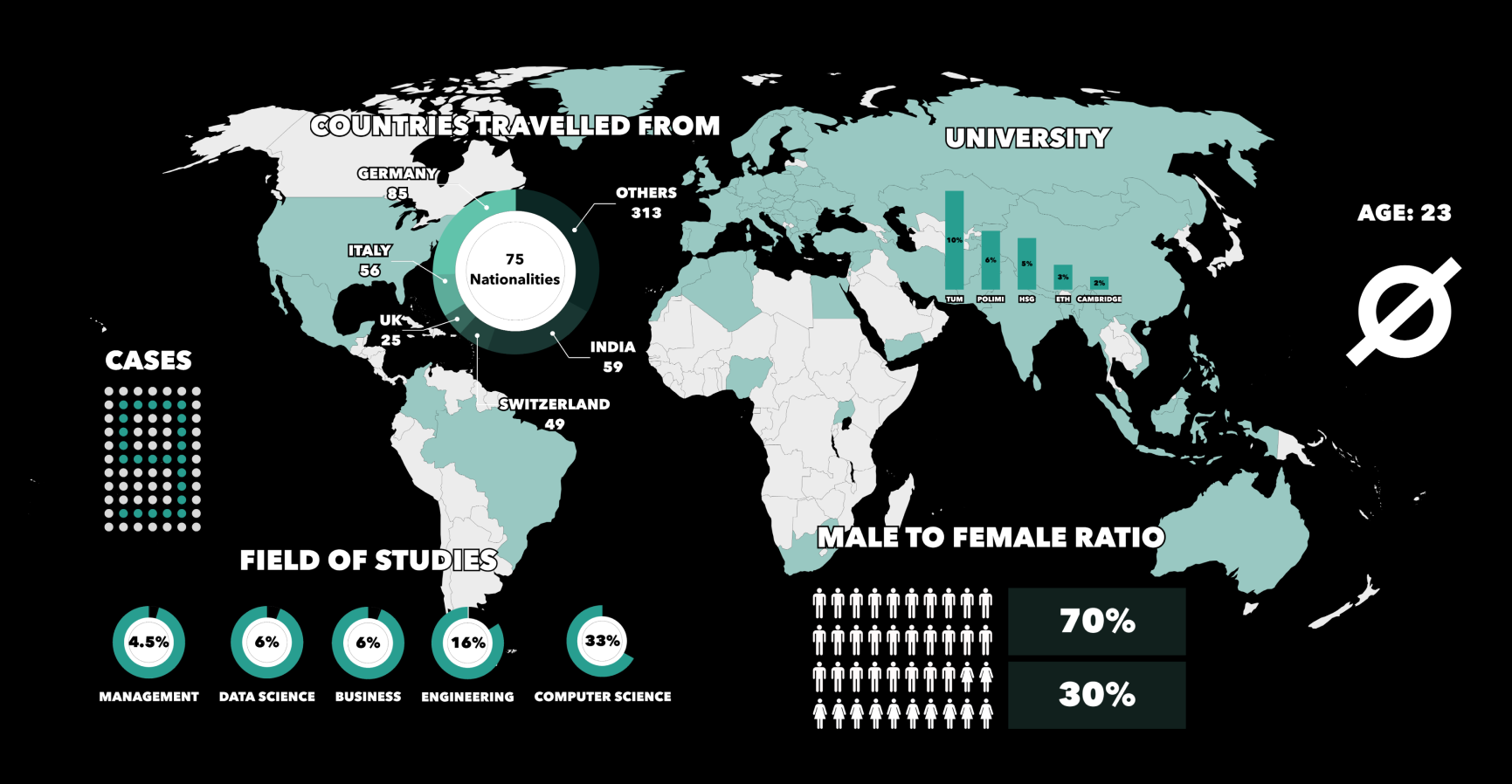 And the fun doesn't stop there…
If all that wasn't enough, join us at START Hack and you'll also enjoy: