communications
START's Communications department presents the brand, manages communication, values transparency, and offers early responsibilities and professional experience to skilled and creative individuals.
Therefore it is one of the largest central departments. The creative team is entirely responsible for presenting the START Global brand to the public. To ensure complete coverage, the Communications team includes both a strong Marketing Team and an equally strong Public Relations Team.
The team is highly creative in both designing and writing, with transparency and open communication being essential values both internally and externally.
If you have a passion for creativity and excellent communication skills, we welcome you to join our team. You will have the opportunity to take on responsibilities from the beginning and gain experience in a professional environment.
Marketing
You will be planning and creating different Marketing Campaigns for our various projects and creating all the visuals for START Summit x Hack.
Work closely together with other departments to gain all the knowledge needed for our Marketing Campaigns.
Learn useful branding skills in fields of design (Figma, InDesign), video (Premier Pro, After Effects), and photography (Lightroom, Photoshop).
Create stunning visuals and designs that elevate our Social Media and the Summit x Hack to the next level.
Your profile
You have a passion for creating compelling marketing campaigns and stunning visuals
You are interested in gaining knowledge from other departments to create successful marketing campaigns
You enjoy working in a team-oriented environment
Existing skills are welcome, but not required!
your benefits
Gain hands-on experience in marketing and branding in a dynamic and fast-paced environment
Work with a talented, passionate, and driven team in a professional and fun atmosphere
Learn useful branding skills in design, photography, video, and flyer design
Collaborate with cross-functional teams and gain insights into different fields, expanding your knowledge and network.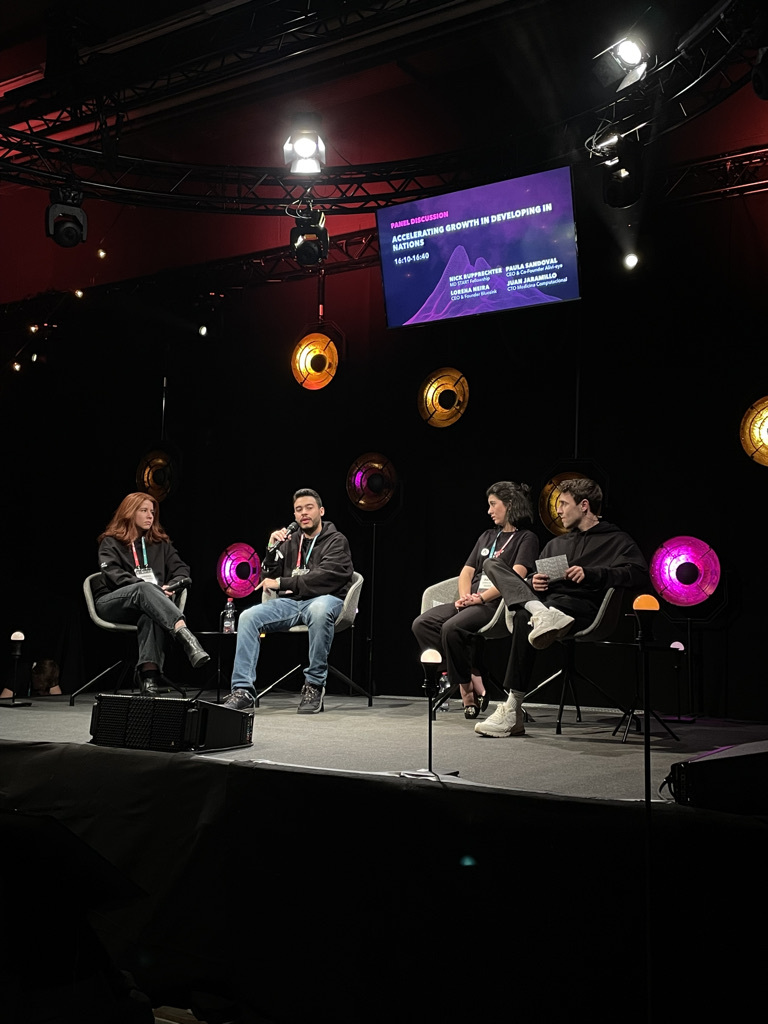 Public relations
You will be responsible for START Global's media contacts as well as organizing events for said contacts.
Reach out to journalists, negotiate partnerships and collaborate with the most important players in Europe's media landscape

Reach out to potential moderators and take part in shaping START Summit x Hack lineup.

Reach out to influencers to help promote START Global's brand.

Learn how to manage media relations and increase brand awareness in broad audiences

Write news updates from startups in our ecosystem for our personal news site
your profile
You are interested in diving into the entrepreneurial world

You are a team player and have good communication skills

You are open to new challenging situations and can take ownership of your tasks

You are a creative person

Existing skills are welcome, but not required!





your benefits
Sharpen your skills & prime yourself for your entrepreneurial career

A great amount of ownership of your projects

Get to work with talented people in a professional and fun atmosphere

A great amount of ownership of your projects

Be part of the dynamic, super-motivated & driven START Global Team

Take part in regular social events (parties, cooking dinners, sport events, etc.)