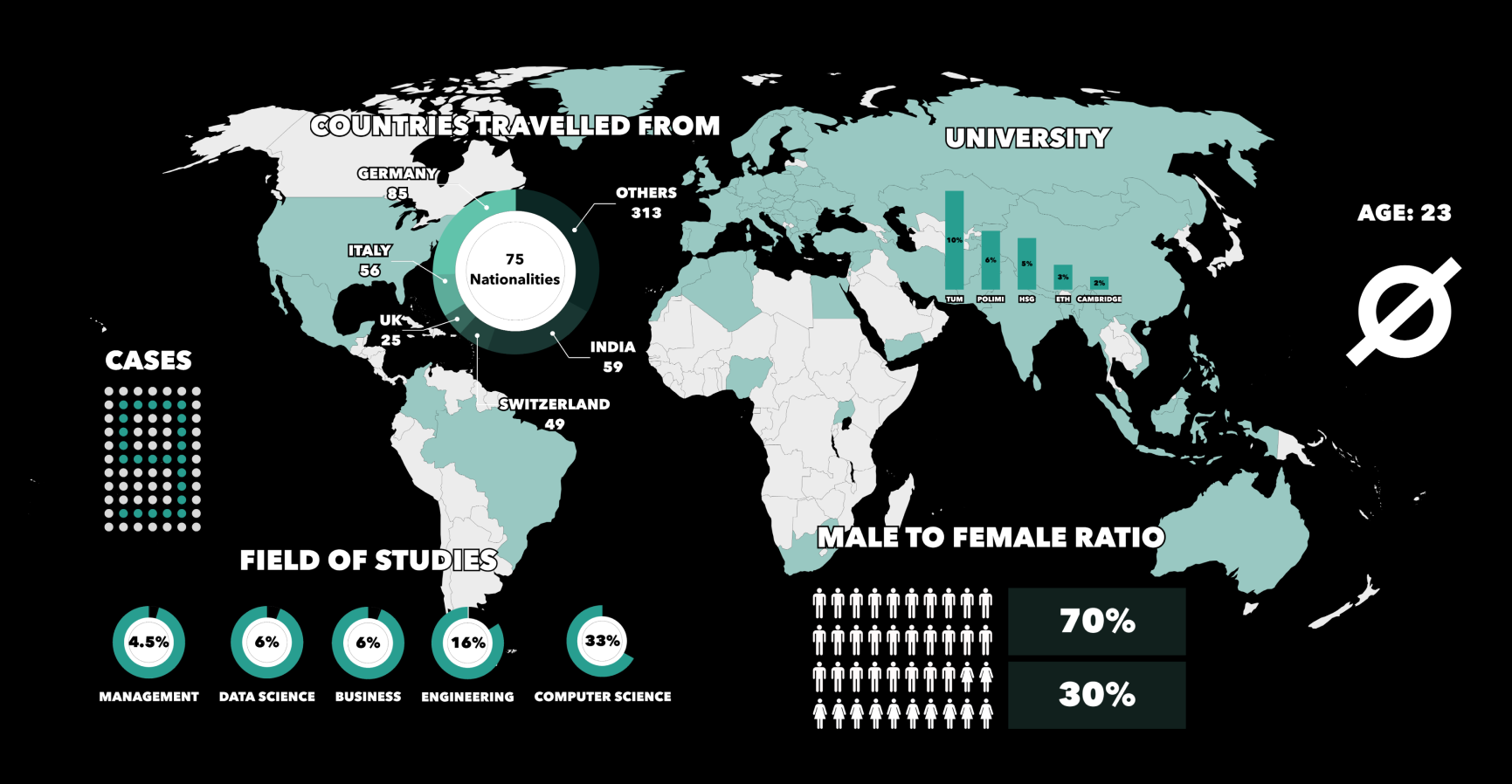 500

+

The 2023 START hackathon was attended by more than 500 participants from all around the world (75 nationalities). We hope to see you next year!
30

%

With around 1/3 women among our "hackers", at START Hack we welcome and value the diversity of our talents!
9
Our participants were able to apply their knowledge and skills to 9 real-world cases.