Start
Fellowship
Creating equal
opportunities for
entrepreneurs from
all backgrounds.
Because everyone deserves to have their ideas heard.
Why Apply?
START Fellowship is the powerful accelerator program designed to offer unique opportunities and connect ecosystems.
START Fellowship is eight months of learning and personal development that will last a lifetime. It's an exciting accelerator for students under 25, combining online and offline sessions with experienced investors, classes at the University of St. Gallen, mentoring, and coaching with experts, alongside funding opportunities.
You'll have a chance to develop your start-up, learn from experienced entrepreneurs through input sessions, and start building to see your vision come to life while being connected to the European start-up ecosystem.
At the end, you'll have a new network of like-minded entrepreneurs forming a tight-knit community, and potential investments to help get your start-up off the ground.
Partners of START Fellowship







Learn more about the incredible network of partners we work with to deliver mentorship, professional coaching, and insight sessions as part of the START Fellowship program.
How it works
The START Fellowship program is divided into four key stages:
What You'll get out of it:
Embark on your start-up journey with START Fellowship and add key skills, experiences, and industry knowledge to your arsenal.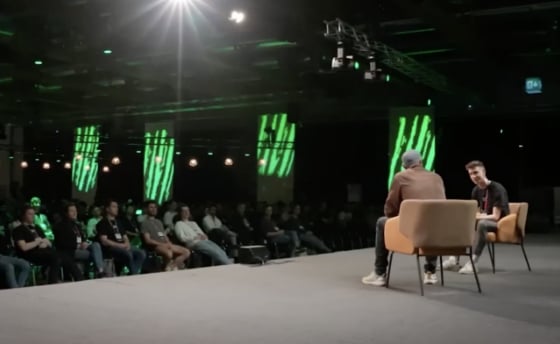 Workshops
Hosted by external partners from a range of industries, our interactive workshops dive deep into key topics from the start-up space, including fundraising, finances, sales and customer acquisition, customer feedback, business models, and marketing and branding.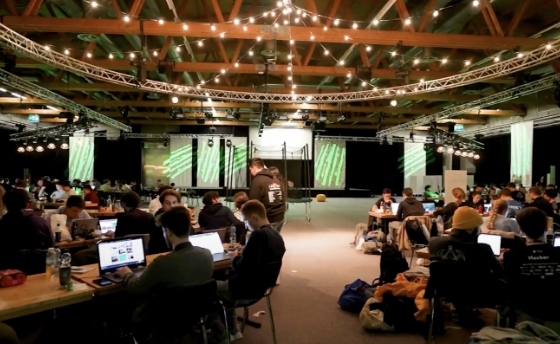 4-month founder scholarship
If you make it to the final stage, we'll offer you a founder scholarship to come to Switzerland for 4 months — we'll even cover your expenses, such as travel, living costs, insurance and more. We want you to be able to fully focus on your startup during your time in Switzerland while leveraging all of the formats we offer to you.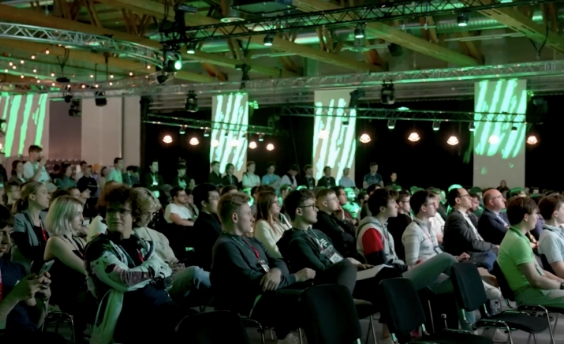 Deep dives
Get reliable, pragmatic advice and top tips on how to build a successful business during input sessions delivered by experienced entrepreneurs and industry experts. The deep dives are our individual program with small groups that offer the chance to ask start-up specific questions.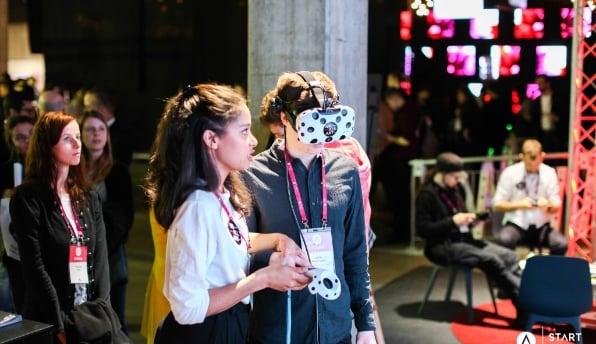 VC office hours
Pitch your ideas directly to professional VCs as part of your prep and receive valuable, actionable feedback on your start-up and business model.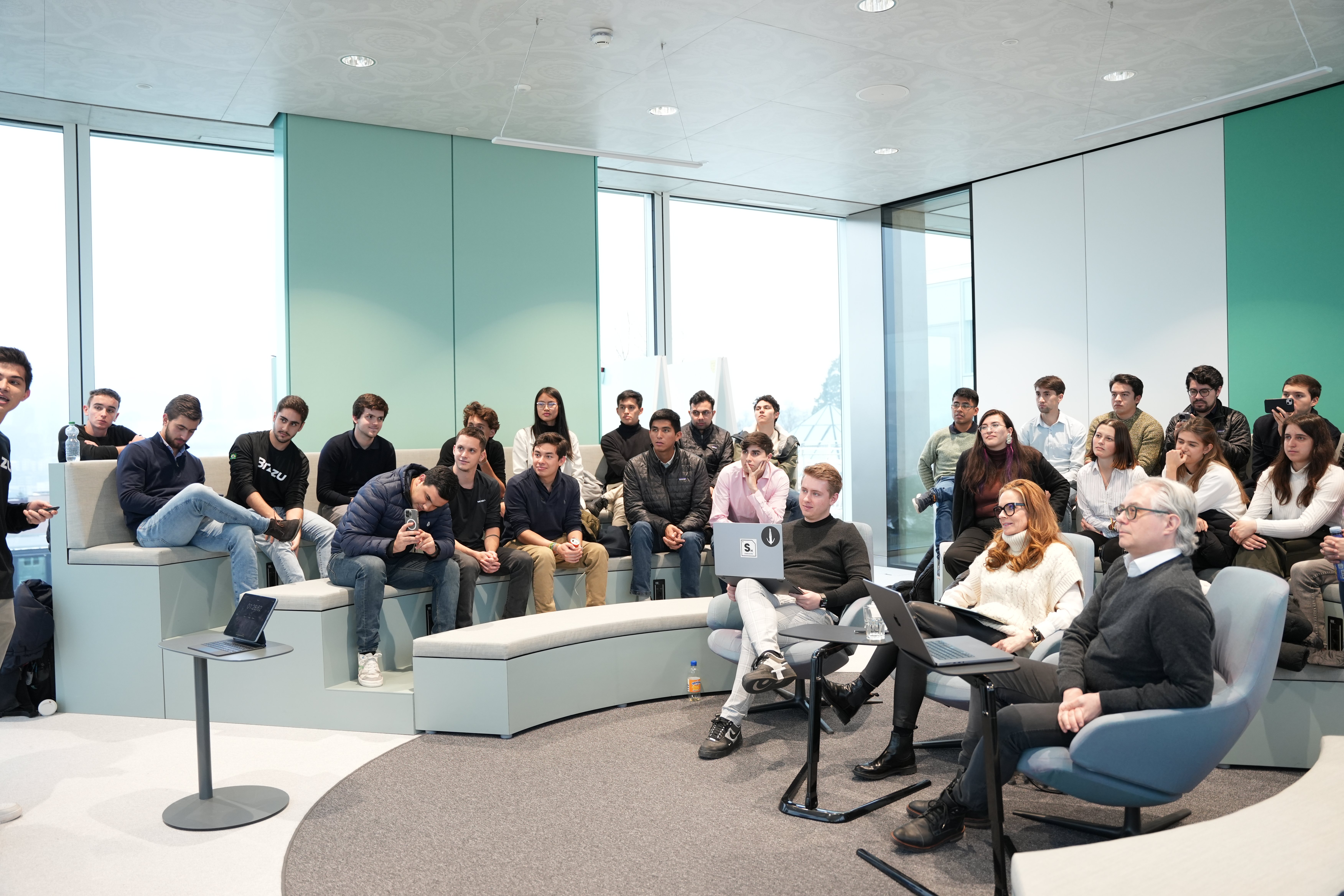 Courses at the University of St. Gallen
Attend classes at one of the leading business universities in Europe to expand your knowledge and broaden your understanding of the international business landscape.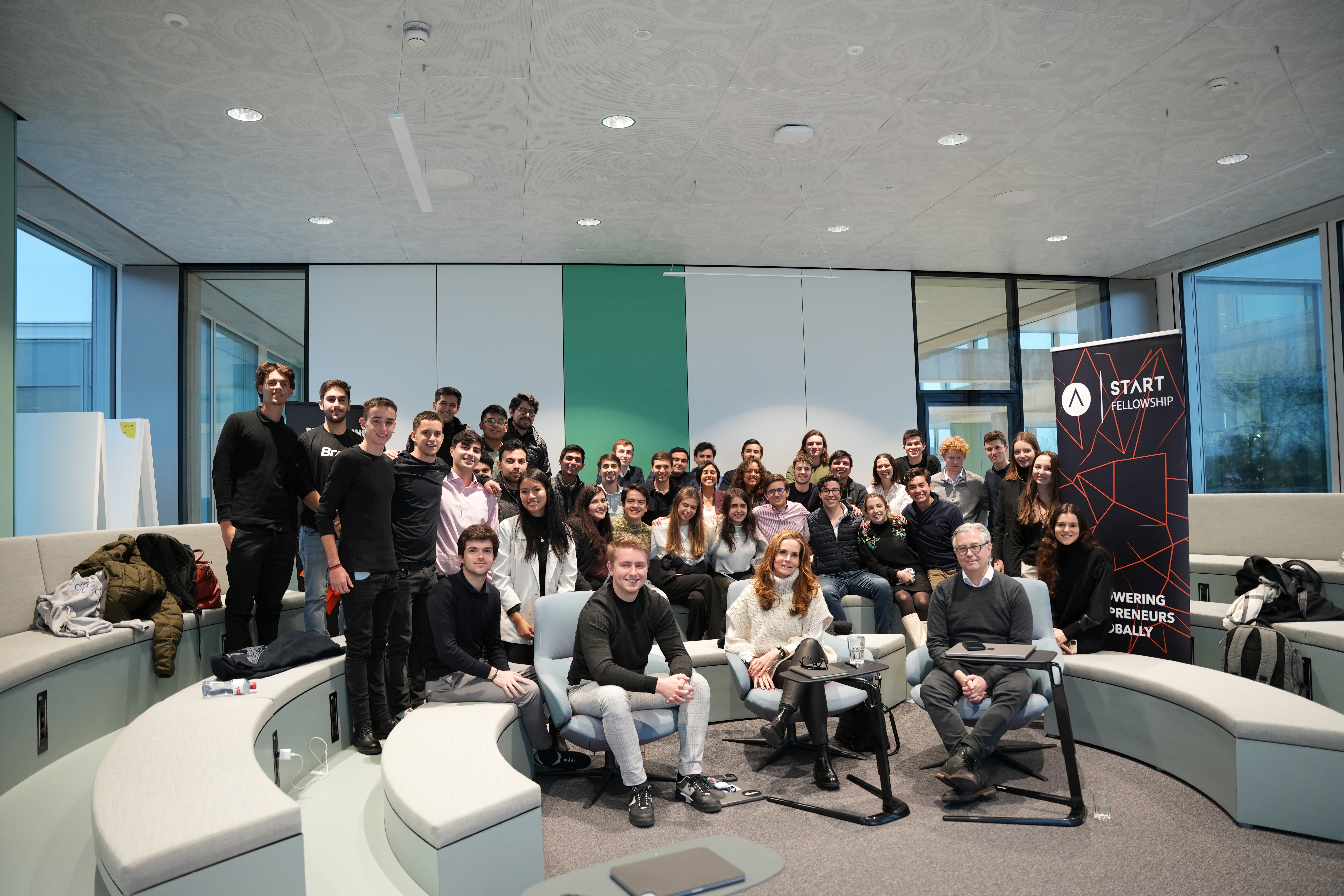 Founder Q&As
Get to know some of the most inspiring founders in exclusive formats where they share their stories and answer all the questions you're interested in.
The accelerator, the heart of the mission
Start Fellowship:


A History
START Fellowship is a student-run accelerator program designed to fill the entrepreneurial ecosystem gap that excludes young entrepreneurs from low- and middle-income backgrounds.
START Fellowship is an interdisciplinary program open to all, aiming to provide equal development opportunities and resources for entrepreneurs, regardless of where they come from.
Since it's launch in
2020
START Fellowship has...
helped
90

+

young entrepreneurs make their ideas a reality...
resulting in
55
successful start-ups...
raising over
£

1.5

M

(one YC participation).
FAQ
General
Online Program
Offline Program
FAQ
General
Yes, we don't charge anything for the 3-month online program. During the six-month offline program, we'll cover all the basic costs of the stay here in Switzerland. Additionally, participants of the offline program get access to small funds needed for a prototype, for example. Together with the support of our partners, we will cover your costs throughout your participation in the program. This includes travel, accommodation, living and support for start-up related expenses.
CAN I PARTICIPATE IN JUST ONE OF THE TWO PROGRAMS?
You don't need to register to the offline program in Switzerland to join the online program session. When the spots are limited, we'll give priority to the applicants of the full program.
AT WHAT STAGE DOES MY START-UP NEED TO BE FOR ME TO BE ELIGIBLE?
You must have a working MVP (Minimum Viable Product) to be eligible for START Fellowship. From an MVP, we expect that it fulfills the basic functions of your solution and can be shown to and used by customers.

If you have no start-up at the MVP stage running yet, please apply with your start-up idea. You can state your idea in the application and present the idea during your 3-minute pitch video.
CAN I JOIN THE PROGRAM IF I DON'T ALREADY HAVE AN IDEA FOR MY START-UP?
Unfortunately not – we expect every applicant to have a start-up idea. You can apply with just an idea, but you should then be able to see this realized into a working MVP.
CAN I JOIN THE PROGRAM WITHOUT A TEAM?
Yes, you can join the online program as a "Solo Founder", but we encourage you to find a co-founder during the online program. Only start-ups with at least two team members will be considered for the offline program in Switzerland.
WHO'S RUNNING THE FELLOWSHIP PROGRAM?
The Fellowship program is run by START Global and its partners. Working in close collaboration with our main partners, such as the University of St. Gallen, we aim to make the Fellowship program a truly amazing and valuable experience for you.
WHO IS THE FELLOWSHIP PROGRAM BACKED AND SUPPORTED BY?
You can find out more about our incredible partners and supports on our
partners page
. Note that the list is constantly being updated due to new partners being onboarded, so it may not be fully up-to-date for the current iteration of the program.
WHY DOES THE OFFLINE PROGRAM TAKE PLACE IN SWITZERLAND?
The program is run by students and professionals from the University of St. Gallen, Switzerland. The offline program will allow you to network with our partners on a much more personal level, which will enable you to better emerge yourself in the European entrepreneurial ecosystem.
CAN I PARTICIPATE IN THE OFFLINE PROGRAM EVEN IF I'M NOT STUDYING AT A PARTNER UNIVERSITY?
Unfortunately, for legal and visa purposes, you have to be enrolled at one of our partner universities in order to participate. However, we are open-minded for new partnerships and we are currently working on a potential solution for 2024.
Online Program
At the moment our application is not open. Please stay tuned for further updates!
CAN I CONTINUE WITH MY STUDIES ALONGSIDE THE ONLINE PROGRAM?
Yes, it is possible to continue your studies during the online program. If you enrol onto the Road to MVP, you'll need to invest a certain amount of time to achieve the level expected. However, the program will demand at least five hours per week of active participation in December and January.
HOW DO YOU DEAL WITH HAVING PARTICIPANTS IN DIFFERENT TIME ZONES?
Participants join us from all over the world, and we often have to navigate the various time zones of Brazil, Colombia, Mexico, Chile, Argentina, Peru and Switzerland. The program sessions will mainly take place in the morning for our participants in Latin America.
HOW MANY PEOPLE ARE ACCEPTED INTO THE ONLINE PROGRAM?
For the founders' session, there is no limit to the number of places – it's open to anyone who wishes to join. However, places in the Road to MVP and for the pitching and feedback session are limited to a certain number of start-ups. You must register and receive a confirmation to have access.
HOW MANY HOURS PER WEEK WILL THE ONLINE PROGRAM TAKE UP?
During the online program (which takes place in December and January), you should expect to spend around five hours each week working through Fellowship content.

For the Road to MVP, you'll need to dedicate time to advance the creation of your MVP within six weeks to then be able to join the rest of the selection process.
The Road to MVP is a special program that will support you with creating your MVP, which you can then use to take part in the selection process.

You'll have three months to create and develop a solid MVP. This part of the program is what enables us to consider providing opportunities to start-ups that might not be as far ahead in their development as others.

The number of spots available on the Road to MVP are limited, and a vigorous selection process will determine whether or not you will progress further with the Fellowship.
WHAT'S REQUIRED IN THE APPLICATION PROCESS?
As part of your application, you'll need to film a three-minute video in which you pitch your start-up, supported by your transcript and an enrolment confirmation from your university. Note that your video is limited to three minutes – if it exceeds this time, our team will stop watching at the three-minute mark.

For the Road to MVP, we also ask for a motivation letter and a reflection paper.
Offline Program
HOW MANY APPLICANTS ARE SELECTED FOR THE OFFLINE PROGRAM?
We'll select 35 participants from the most promising start-ups to take part in the offline program.
WILL I STAY IN SWITZERLAND FOR THE FULL SIX MONTHS OF THE PROGRAM?
Yes, you'll live in Switzerland for the duration of the offline program.
Depending on your nationality, a visa may be required to enter Switzerland from abroad. We're in contact with the local authorities and the University of St. Gallen to help make the visa application process as smooth as possible for you.
WHEN WILL I ARRIVE IN AND DEPART FROM SWITZERLAND FOR THE PROGRAM?
You'll arrive in St. Gallen, Switzerland via the airport of Zürich towards the beginning of January, a few days prior to the start of the program. The program will end in May 2022, and you'll fly back home shortly after.
As a START Fellowship fellow, you'll be offered common accommodation in the city of St. Gallen, close to our facilities and other fellows.
We'll send you a list of must-haves once you have been accepted to the program and before you travel to Switzerland.
While German is prominent in the city of St. Gallen, English is commonly spoken by locals. Students and program-related members all work and communicate in English.
HOW MUCH MONEY SHOULD I BRING WITH ME?
While START Fellowship and its partners will cover all living costs, such as dining expenses, you'll need to have some pocket money to cover any additional expenses you might have. Anything outside the program, for example if you want to go shopping, will be at your own expense. You can find more information about average prices in St. Gallen
here
.
START Fellowship will offer a pool of mentors with a range of professional backgrounds and expertise in various industries, allowing you to benefit from a wide-range, high-quality input. We'll give you the chance to speak to multiple mentors, after which we'll try to pair you with your perfect match. You'll remain in close contact with your mentor throughout the program and you'll meet with them at regular intervals. You won't be restricted to one mentor alone through the duration of the program and will instead have the opportunity to gather training and insight from a number of professionals.
WHAT IF I DON'T GET ALONG WITH MY MENTOR?
Updates on the effectiveness of your collaboration with a mentor and your compatibility will be taken into consideration and adjustments will be made if necessary. We want to make sure you have access to a mentor who you can achieve the best possible results with.
CAN I CONTINUE WITH MY UNIVERSITY STUDIES WHILE I'M IN SWITZERLAND?
You'll be able to do eight ECTs in total – four are mandatory, and then you'll have the option to choose your remaining four ECTs. However, you should know that the program is designed for you to be a full-time founder and not for you to go to university. The program takes priority over the university.
Discover more about what start global has to offer
START Summit
Strike up the conversations that will kick-start your success at START Summit — the annual student-run conference for entrepreneurship and technological innovation.
Uncover employment opportunities, meet founders, investors and industry experts, and attend exciting keynotes and workshops to grow your professional network and expand your knowledge.
START Hack
Create, collaborate, code and compete at our annual hackathon.
Run by students, for students, START HACK bridges the gap between the worlds of business and technology to create exciting opportunities for talented young developers, including the chance to win life-changing and project-launching prize money.