Start Hack
Europe's most
entrepreneurial hackathon…
Kick-start your career with code and pitch your business ideas. Meet and compete with like-minded entrepreneurs. Set the ball rolling for your start-up.
Take the first step towards changing the world for good.
Why attend?
Join us at Europe's leading hackathon for aspiring entrepreneurs, where you'll have three packed-out days to code, create, and compete against some of the world's most talented business and tech students.
START Hack is an annual hackathon that brings together the brightest minds in business and tech from universities across the globe, paving the way for young entrepreneurs to break into the entrepreneurial ecosystem world.
Get your hack on with START Global and reap the rewards: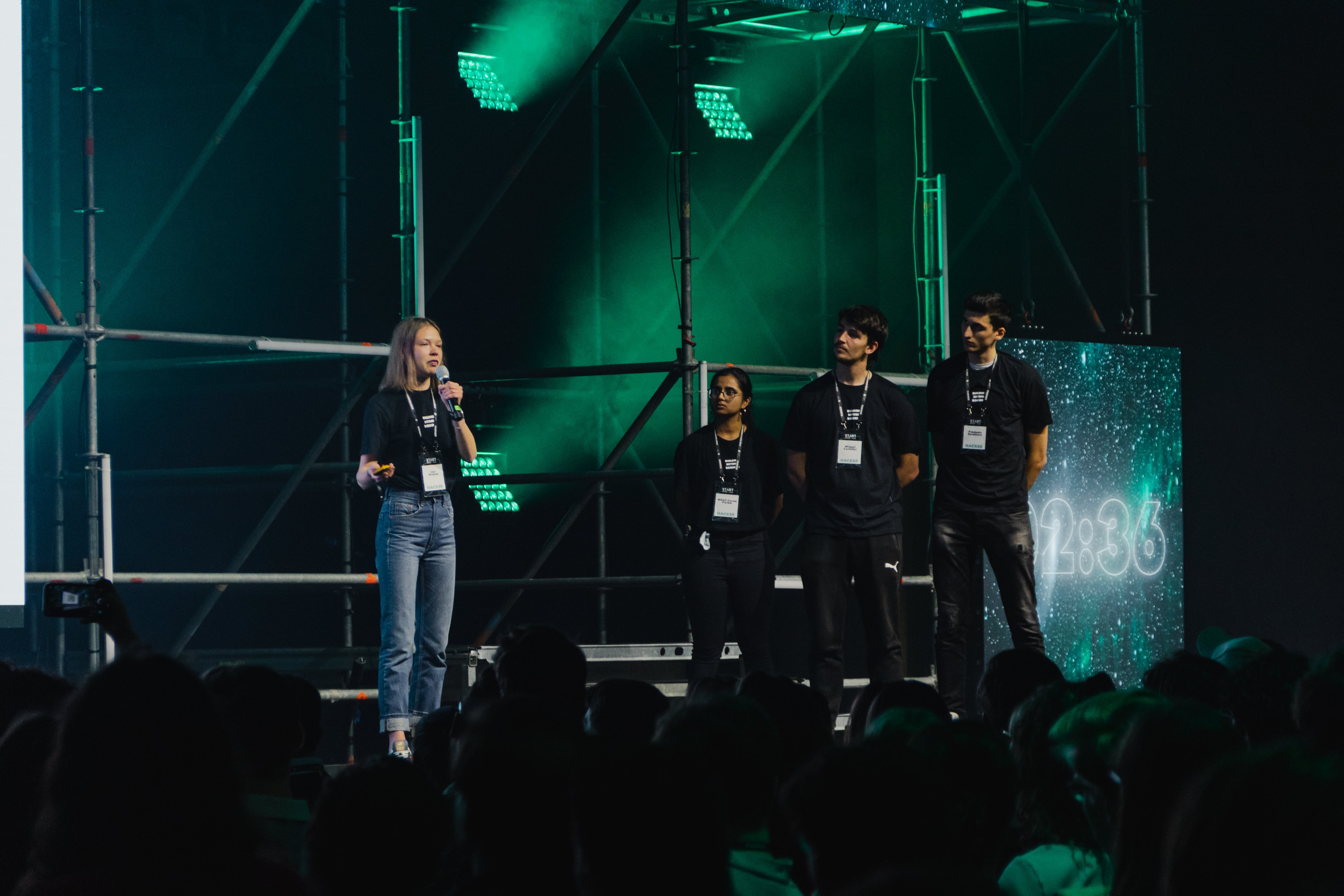 Gain a competitive edge
Put your skills to the test and compete against some of the best and brightest business and tech students in the world. Winners won't go home empty-handed – thanks to our incredible industry partners, there are loads of amazing prizes up for grabs.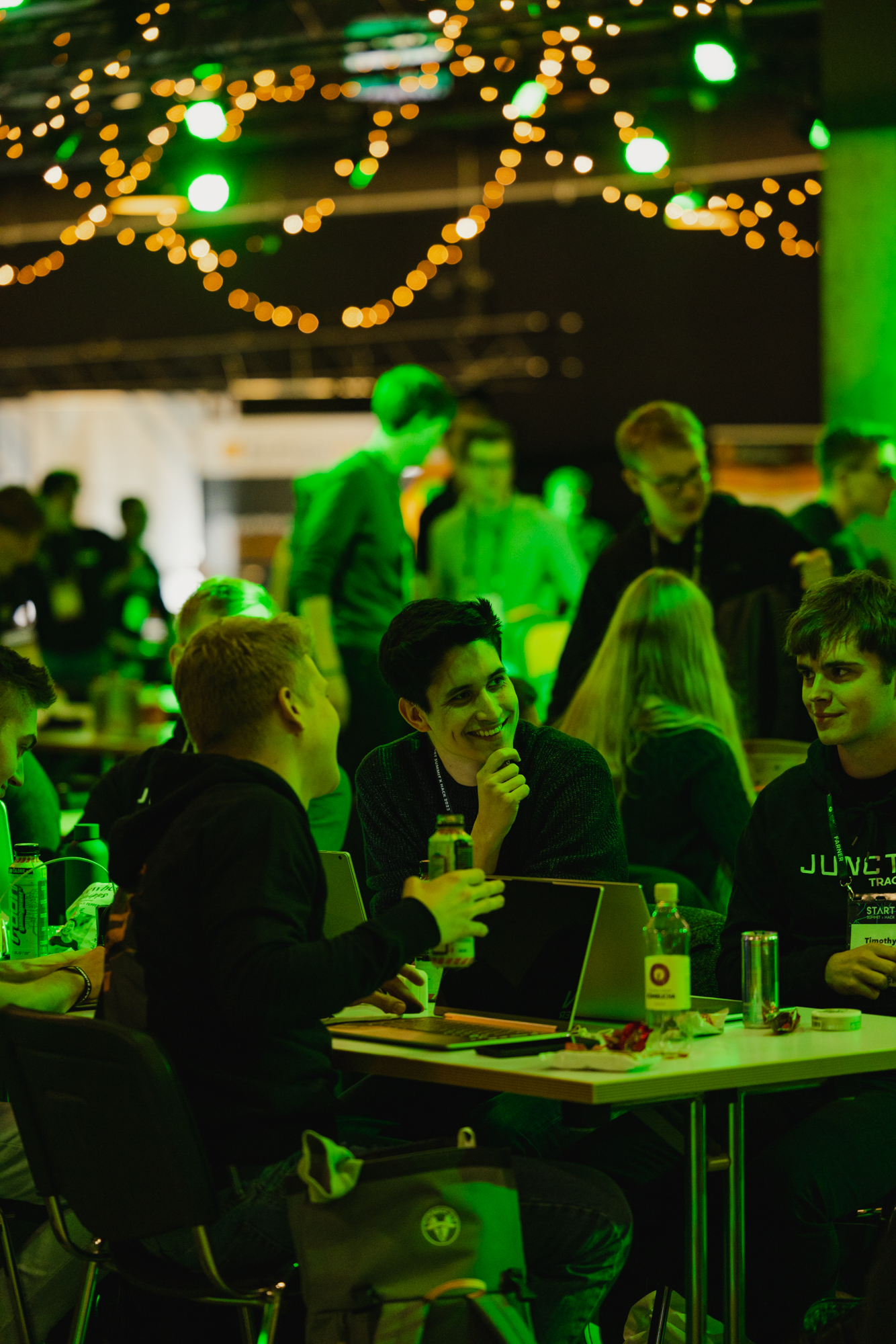 Lay the groundwork for your start-up
What happens at START Hack doesn't have to stay at START Hack. Backed by some of the biggest names in the startup ecosystem, the event offers the perfect platform to launch your next big idea and see it through to completion with the help of our partnering accelerators and incubators.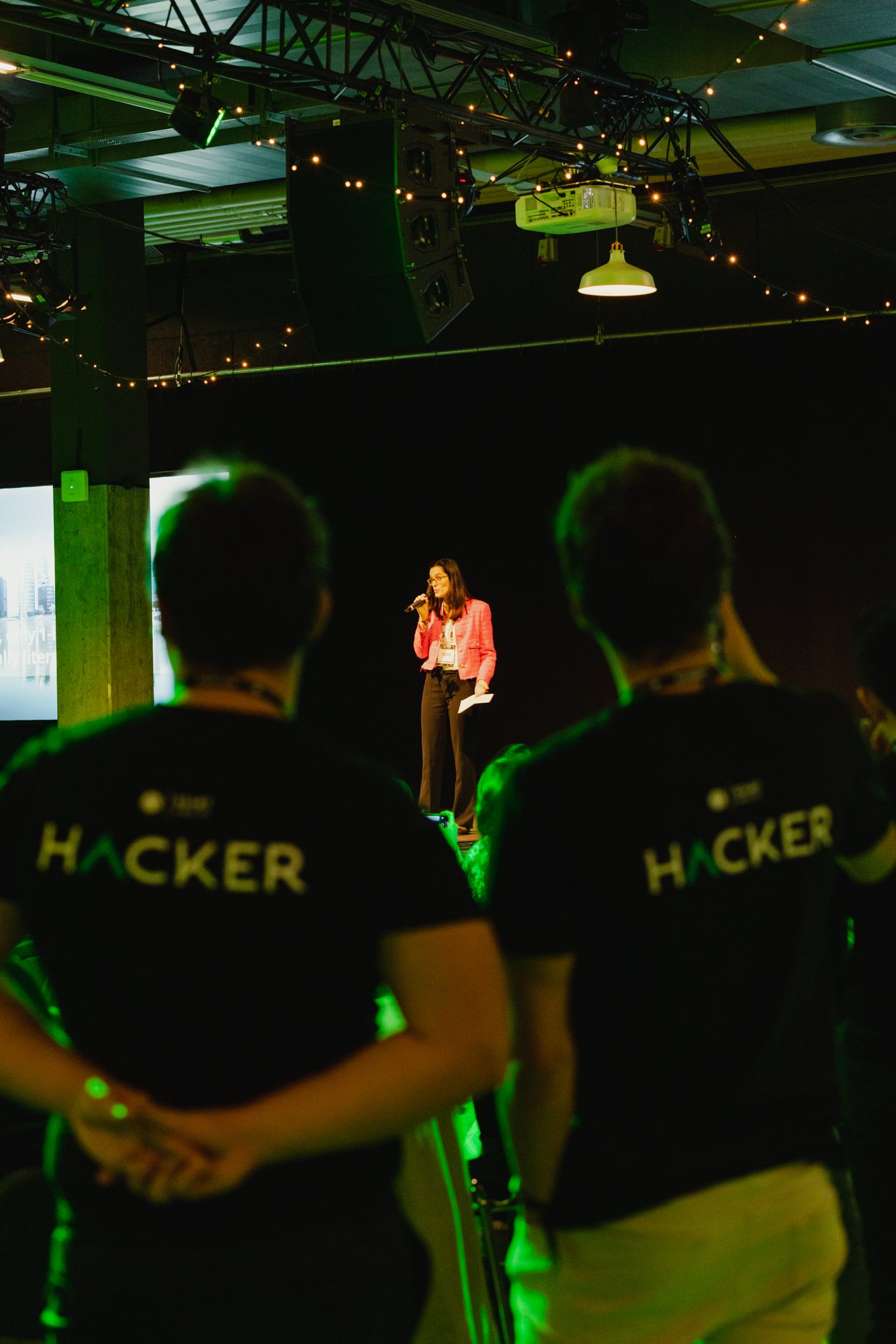 Grow your professional network
Meet like-minded students who speak your language (code). Share learnings and creations and develop a professional network that spans the globe. Who knows — you might even discover your future co-founder!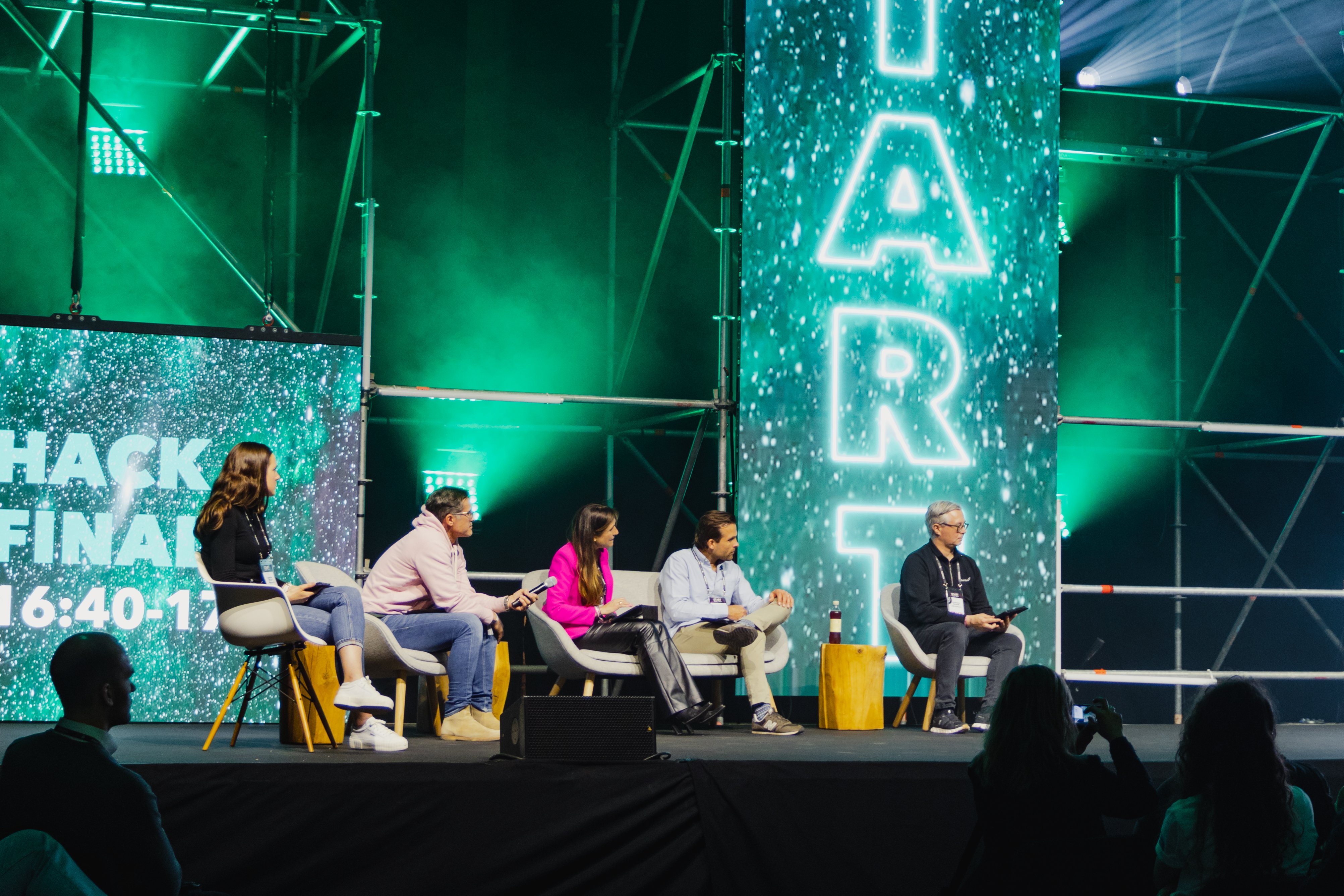 Learn from the experts
Attend exciting keynotes, workshops and seminars, and expand your knowledge with industry insights delivered by the experts.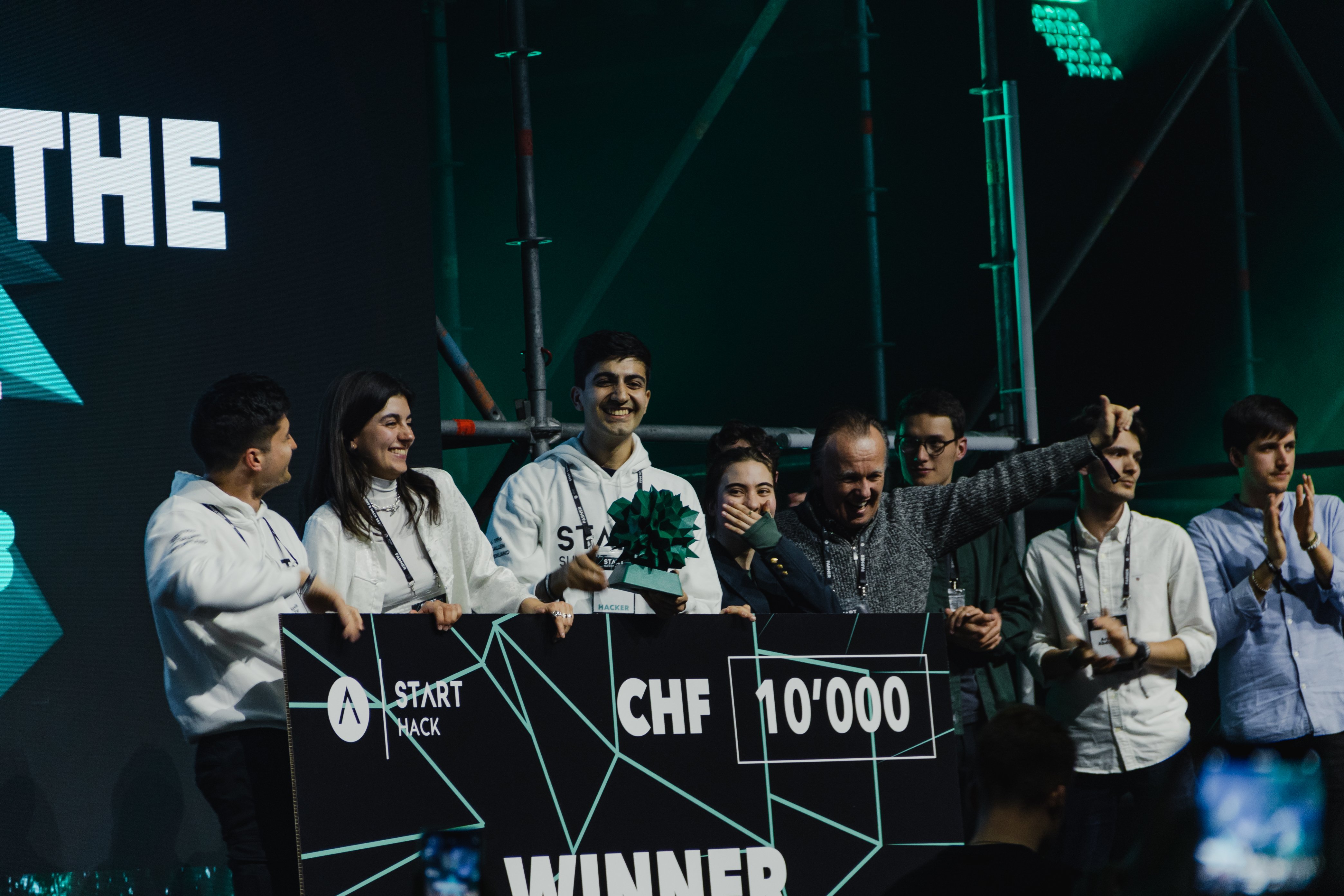 Get your foot in the door
START Hack is enjoyed by international students and industry professionals from some of Europe's leading tech companies. The conversations you start here can lead to exciting opportunities for launching your career.
And the fun doesn't stop there…
If all that wasn't enough, join us at START Hack and you'll also enjoy:
Past Hacks
Each year, START Hack invites young entrepreneurs from all over the world to spend 36 hours learning, collaborating and coding to uncover creative solutions for some of society's most pressing issues.
START Hack allows tech students to ditch their textbooks and apply their knowledge to find practical fixes for real-world problems.
Previous Hackers have gone on to develop fully-fledged programs based on the work they've started here, with many now making a real-world impact every day through the companies they've founded.
Be inspired by the successes of previous START Hack events.
FAQ
General
Application
Hacking
FAQ
General
WHAT HAPPENS AT A HACKATHON?
A hackathon is an "innovation sprint" in which teams collaborate to turn crazy ideas into real projects within a tight time limit. At our hackathon, teams of 2-4 collaborate over 36 hours to challenge the status quo, fulfill prize challenges, and create meaningful impact. We provide software, mentors, fun activities, speakers, workshops, buckets of coffee and so much more. You take care of hacking, we'll take care of you.
WHAT MAKES START HACK UNIQUE?
START Hack is Europe's most entrepreneurial hackathon, and this is what makes it stand out. We place a huge emphasis on fostering an entrepreneurial spirit in every one of our attendees, with the main ambition being to spark thinking and creativity that extends far beyond the Hack weekend. This is why we encourage students from business or tech backgrounds to apply.
START Hack 2024 will take place 20th-22nd March 2024, kicking off in the late afternoon.
You might have noticed this is a mid-week event rather than a weekend, and that's for good reason. Stay tuned for some exciting news!
DO I NEED TO KNOW HOW TO CODE?
Nope! START Hack is open to anyone interested in technology and building awesome things, which requires more than just being able to code. We encourage students and young professionals of all backgrounds to apply.
We'll have a whole host of exciting workshops and resources for participants of all levels, so you can learn more about programming, entrepreneurship, prototyping and much more.
IS THERE AN ADMISSION FEE?
Thanks to our generous sponsors and partners, admission will be free! This includes food, drinks, mentors, workshops, swag, and an unforgettable experience.
CAN I ATTEND START SUMMIT AS A HACKER?
Every hacker will get free access to the Summit! However, you must take into consideration that the START Hack and the START Summit take place at the same time. Therefore, you won't have much time to visit the Summit as a Hacker.
Application
WILL I BE REIMBURSED FOR TRAVEL COSTS?
If you apply between 6th-31st December, you'll have the chance to participate in our entrepreneurial hackathon with the support of travel grants.
Please use common sense when booking your transport – our grants won't cover first-class or business-class tickets. Travel costs can only be refunded if you attend the Hack and submit your final project. The payments will be processed following the event and we can't grant you reimbursement on your travel costs if you cancel your participation or fail to turn up.
Once you do arrive at START Hack, you'll be provided with delicious food and cozy on-site accommodation.
HOW CAN I APPLY FOR START HACK?
You can apply as an individual or as a team using the form on our application page which we w All we need is some basic information, and you'll be on your way to START Hack in no time!
WHEN WILL APPLICATIONS CLOSE?
Early Bird applications will open 6th-31st December. If you apply during this time, you'll have the chance to receive one of our exclusive travel grants.
Following this, the main application period will run 25th January - 3rd March.
Decisions will be released periodically, so you can expect to hear back from us a few days after you submit your application. Please note that you'll have to confirm your acceptance.
If you're a university, high-school student, or young professional, you're good to go! We'll be accepting students and professionals of all academic backgrounds – prior knowledge of coding or business is not needed.
Unsure if you're eligible? Ask us!
CAN I APPLY IF I'M UNDER 18?
Yes! However, you will need a permission letter signed by your parent or guardian in order to take part.
HOW CAN WE APPLY AS A TEAM?
Hacking
Teams are 2-4 people in size. Teams bigger than 4 people are split up into smaller ones, as we've found large teams aren't ideal in a 36-hour event.
WHAT IF I DON'T HAVE A TEAM?
Don't worry – most of our participants don't! That's why we've come up with a few ways to help you meet other participants before and during START Hack. Just register as an individual hacker and we'll help you pair up with other hackers before and during the event!
Every partner will offer a prize for their respective case. These won't be announced beforehand, as your chief motivation for participating in START Hack should always be about the amazing experience it offers! There'll be an overall prize pool for the best teams.
IS THERE A CODE OF CONDUCT?
Yes, you can find it here.
TLDR: Be nice and have fun!
WHAT ABOUT FOOD AND ACCOMMODATION?
START Hack provides free accommodation and food at the event. During the event, there will be two quiet sleeping areas where you can rest and take a break from hacking. There will be a separate women's sleeping area. These areas will be fairly modest, so we would recommend bringing a sleeping bag for comfort. Otherwise, you are free to book accommodation in the city of St. Gallen – you can find our accommodation guide here.
Discover more about what start global has to offer
START Summit
Strike up the conversations that will kick-start your success at START Summit — the annual student-run conference for entrepreneurship and technological innovation.
Uncover employment opportunities, meet founders, investors and industry experts, and attend exciting keynotes and workshops to grow your professional network and expand your knowledge.
START Fellowship
Set foot on the path to your dream career with START Fellowship — the exclusive accelerator program designed to break social barriers and offer equal entrepreneurial opportunities for all.
During the eight months you're with us, you'll receive expert guidance and business mentoring, providing lessons that will stick with you for life.